FMXLinux 1.44 Retail Version with Source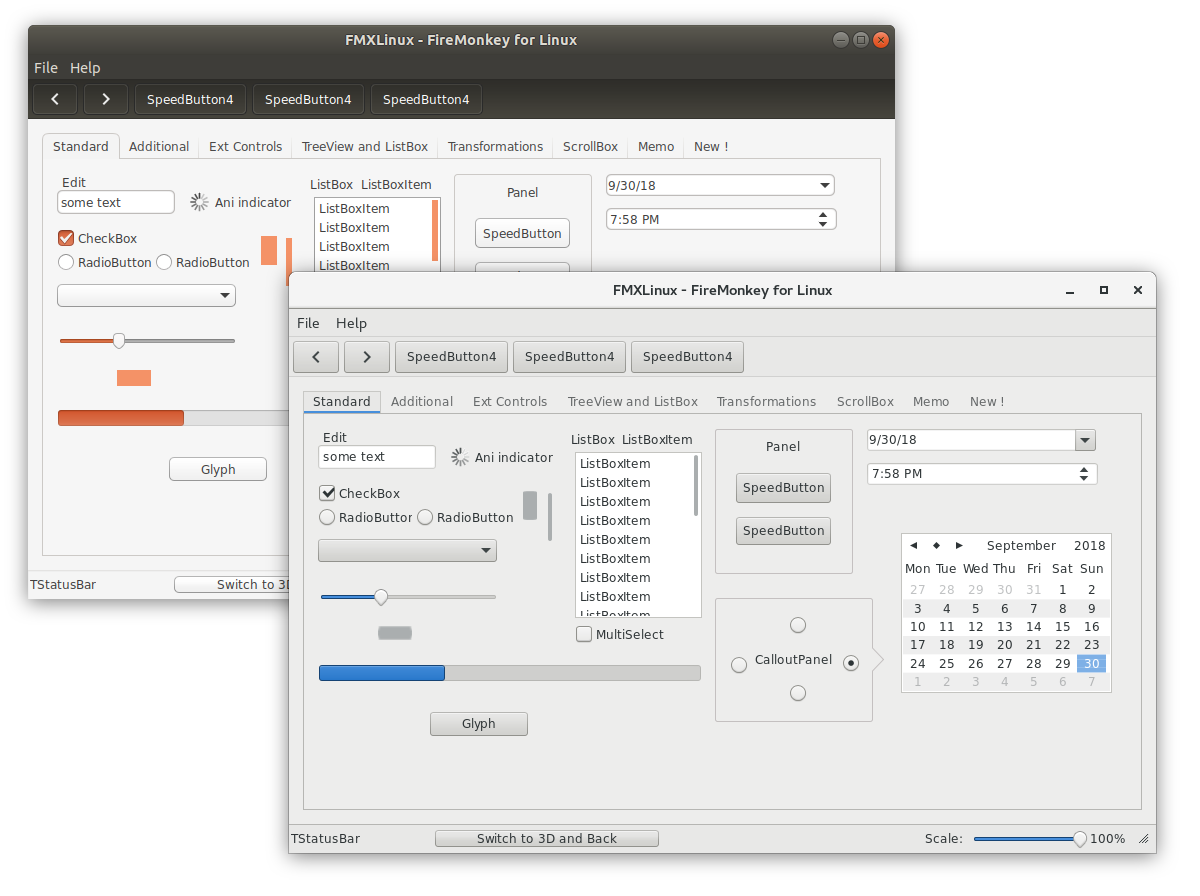 FMXLinux 1.44 Retail Version with Source
FireMonkey implementation for Linux
Start build UI Linux apps with Embarcadero
Delphi
and FmxLinux
Native Look & Feel
FmxLinux provides high-quality Ubuntu style as default Linux style.
Cross-Platform
Real cross-platform developement, focus on your app and FmxLinux makes it for Linux.
Work in RAD
Studio
Code and debug your app in
Delphi
IDE. All RAD
Studio
features are available.
Version 1.44
Fixed: Printer.Orientation doesn't work
Fixed: Printer.Title is empty
Version 1.43
Added: Implementation of FMXWindowServices.InvalidateImmediately
#225: Wrong key-code on non-English layout with modifiers
Version 1.42a
Rebuild FMX IDE expert using "RAD
Studio
10.3.2 Runtime Packages Compatibility Patch Released"
Version 1.42
#226: Menu Shortcuts not correct on Linux for Special Characters
#214: Avoid deploying in $HOME/.fmxlinux/
Version 1.41
#213: gtk_check_menu_item_active: assertion
#194: TMainMenu: setting Item text property at runtime leads assertion failure