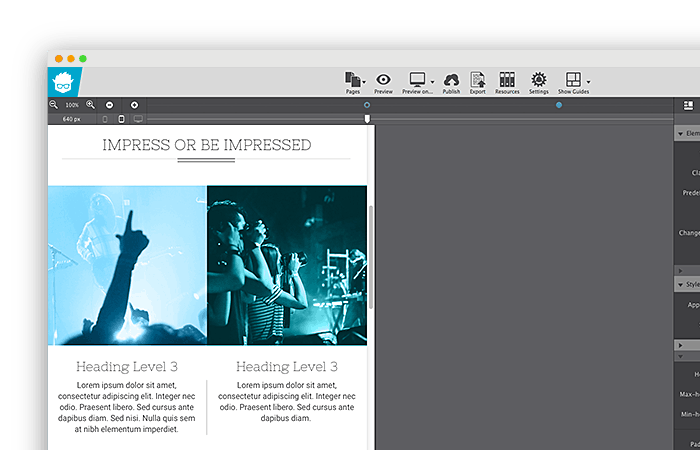 CoffeeCup Responsive Foundation Framer v2.5 Build 516
Choose from navigation menus, accordions, cool tab panels, modal dialogs, drop ups, and much, much more.
Create your own Interactive Components
Visually combine HTML elements, (predefined & custom) CSS. Then mixin interactive scripts to create off-screen navigations, flex-cards, info-pop-ups, or galleries. Really, there's no limit to what you can build!